Are you seeking a powerful, interactive speaker who can connect with your group and create an experience that allows participants to develop their insight, better understand how self-limiting mindsets are created and eliminated along with a mix of business development and branding designed to encourage business growth all while incorporating hands-on creative activities and learning from a woman whose inspirational anecdotes and insights often make her audience laugh and cry? If so than I may be exactly who are you looking for!! Let's talk , contact me here.
Does Your Life Need a Reboot? Join me tomorrow night for my guest speaker session at the next National Association of Professional Women Fairfield County Chapter Networking Event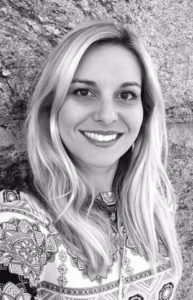 WHEN: Tuesday, February 28
TIME: 6:30 pm – 8:00 pm
WHERE: Panera Bread, 1860 Post Road East, Westport (in the Home Goods Shopping Plaza)
Do you know how to create a better version of yourself? Are you open and willing to explore a fresh start? If you are, then hire a Betterment Coach.
Come to the NAPW's February 28th meeting at 6:30 at Panera Bread in Westport, CT. Julie Avellino, a Betterment Coach, will help you reboot; giving you the opportunity to reflect through drawing and laughter.
Fresh starts happen for many reasons. In transition. Becoming an empty-nester. Divorce. Or just because you feel a need for change. Join this thoughtful and interactive session. Learn how to lay the foundation for a successful fresh start. Explore how to identify roadblocks and teach your inner voice to be a creative listener. Develop your own strategies to remove the obstacles you face.
Julie Avellino will demonstrate how to create a comfortable space for developing insights. She has 15+ years of experience in sales, marketing, entrepreneurial-coaching and team building. Julie will help you to achieve a new vision of your present goals. Her powerful skills will touch you. They often bring her listeners to both tears and laughter. Her unique mix of hands-on creativity will bring you to your next life challenge.
We have reserved the private patio room at Panera Bread for this interactive presentation. Panera Bread is located at 1860 Post Road East, Westport (in the Michaels/Home Goods Shopping Plaza).
Bring a guest (no additional charge) and introduce her to NAPW.
You can order from the Panera Bread menu (your expense) and enjoy your selection during the meeting. NAPW will provide dessert.
Registration is only $10 for NAPW Members and Guest attend for Free!
March 8, 2017 / Passion to Profit / Stamford Museum:                 Salon Series/ 6:00pm
This session will be a powerful, interactive, insightful and fast-thinking, hands-on workshop designed to move you from the idea and hobby you love to a profitable and scalable business opportunity designed by you, for you, and in support of your life goals. You will learn how to articulate your dream, how to get family on board, and how to balance your "day job" with your future goals.
Learn more and register here
Past Events
October 29, 2016 / Womens Wisdom & Wellness / Amarante's, New Haven / 2:00 pm Workshop Session
In the Midst of a Fresh Start? We Should Talk.
If you're a woman in the midst of a fresh start this is the session for you. This is an abbreviated version of my Fresh Start Forum. Fresh starts may happen due to divorce, career change, empty nest or simply because you feel a calling for change. Join this thoughtful and interactive session and learn about how to lay the foundation for a successful fresh start, how to identify roadblocks and get creative with hearing your inner voice and developing your own strategies to remove the repeat obstacles we tend to face. Get ready to reflect, draw and laugh.
Julie Avellino is the Betterment Coach and divorce-Realtor. She is able to work with people and create a comfortable space for insights to be developed that allow her clients to achieve substantial personal growth. Julie's powerful writing, raw and moving speaking skills touches her audience and often brings tears and laughter moments apart and her unique mix of hands-on creativity during her sessions engage participants on new levels. You can meet Julie during her session at 2 pm Saturday, or at her booth on Saturday, where you will find her writing, inspirational poetry, art and more to help you find your way on to your next big thing.
Get Your Tickets For the Event Women's Wisdom & Wellness: Use Code JAWWW1029 to save on admission. When you pre purchase your Event Ticket – We'll email you and give your first option to reserve seats in any of our workshops, and save you a swag bag!  Register NOW
April 25, 2016 / The Women's Fresh Start Forum / Keller Williams Realty Conference Center
Maybe you are getting divorced, or have been for years. Maybe you're looking around and realizing it's time for you to 'adult' and you're not sure what to do. Or perhaps you are just a place in life when you can feel that the time for change is NOW. Then you need to join me for this event. We will cover personal development, financial planning, strategies for introducing the NEW YOU to friends and family, what to do with real estate (need to sell, buy, rent? What do you do first?) And most importantly you will leave with a sense of well being and structure for the new you that you are creating.
March 23, 2016 / Leverage and Love Your /Slash / LifeBridge Community Services
Today's titles aren't what they used to be. Today it's common to see accountant/pastry chef/yoga instructor…you get the idea. Are you afraid to share your /Slash because it's different from what people are familiar with? Would you love to weave your /Slash into your business? I believe your /Slash is powerful — in fact I believe it's the key to authentic and sustainable success. Attend this talk with me, bring your passions, your secret interests, your dreams for your business and let's weave a full and vibrant business with ALL OF YOU.
March 4, 2016 / Sharing and developing ALL of your talents / Hartford Public High School
This interactive talk will engage the students and is designed to help them identify with the skills and talents and activities that bring them pride and joy and pique their curiosity. The goal is to bring them to the realization that there are many unique and creative ways to create income and develop a career that includes all of their interests.
October 16, 2015 / Developing Your Authentic Social Media Voice / Association Women Business Leaders Shoreline Group
This talk will be presented to local women business leaders who are members of the meetup group in the Guilford, CT area. I will share using anecdotes and empirical data on best practices methods develop and nurture your social media voice to further connect with your followers/fans in a way that allows them to feel connected and generate real relationships with past, existing and prospective clients.  This sounds stuffy — it's not! It's interactive, fun and hands on.